Today's review of the year starts in a place that has been beyond my wildest dreams. For me, 2013 has DEFINITELY been the Year of the Stamping Plate, and we have been SPOILT by all the amazing plates that have been released.
As you know, I've been stamping for nearly 2 years now. I don't consider myself expert, but I'm a reasonable 7 out of 10. I end the year CRAZY with excitement at all the awesome that has been unleashed ... and a little sad about all the £££ I have spent (but only a little). So, who rocked it this year?
First out of the hatch was My Online Shop, with more plates from their awesome MJ series. I was absolutely going to buy them, but they sold out really quick, and then with everything else that's been released, I still haven't gotten round to it. But I must. Oh and did I mention the Doctor Who plate??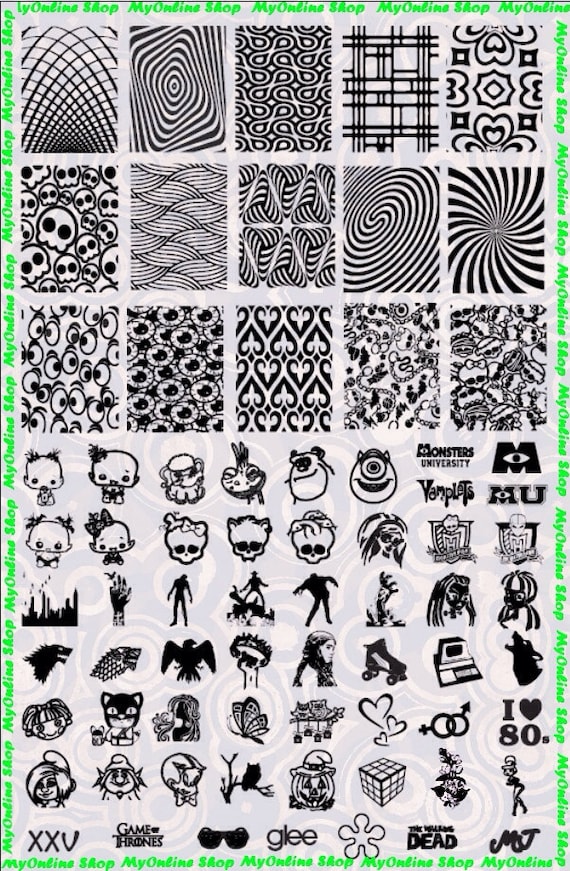 The MAIN reason I didn't buy the MJ plates is that I got distracted by these - the Cheeky Jumbo Plates. Everything I'd ever wanted, beautifully themed, all in one place, perfectly presented (though not always perfectly etched). A set of 10, patterns for every occasion and more .... I thought I was in plate heaven (little did I know then that later in the year, someone would kick it up another 10 levels).
THEN Bundle Monster released a Holiday Collection, and nice though it was, I managed to resist mwahahaha.
Then there were Pueen plates and GALS plates .... all of which were too small for me .... and then Bundle Monster released what I think is their best set ever - the Create Your Own Collection, where basically fans submitted designs - and some of them are beyond epic!
And then .... in September this year, stamping changed. FOREVER. A new company was launched - MoYou London - and wow did they do it in style.
First things first - the MoYou plates are beautiful. They really are works of art, especially the revolutionary "all in one" plates.
Secondly, they are A1 quality. I have not had a single issue with them - this is a first.
Third, they are divided into themes, so you can buy sets that appeal to you. Are you a sailor? a pro? a biker or explorer? or maybe a time traveller?
Number 4 I hate them because they currently release about 1 set a week. That means every week I have been spending money with them !!!!! and I may have bought 40 plates .. or more ... probably not less ....
The packaging and branding are brilliant, as is the creativity of the designs. The ONLY thing MoYou got wrong was underestimating how popular they would be - and getting themselves ensnared in a backlog as demand exceeded supply.
Honestly, I can't praise these plates enough. They even make some of the designs in 2 sizes because some of us have big paws and some of us have lady paws. They rock, they truly do.
Wow - I honestly don't know how much longer MoYou can sustain this creativity. Nothing is average, it's all just at such a genius level, it surely can't go on forever. However, it has proved that the stamping community LOVE the weekly releases - now, if only I could find some imaginary money to pay for them all :)